- by
William Hope Hodgson
Home
>
William Hope Hogdson
>
The Boats of the Glen Carrig
Book Lover.com
>
William Hope Hodgson
>The Boats of The Glen Carrig
The Boats of The Glen Carrig
The Boats of The Glen Carrig is a short novel by William Hope Hodgson. Despite many flaws including stilted purple prose and inadequate character development, the book has been recognized as a classic of horror. H.P. Lovecraft praised it for its depiction of "malign marvels".
The Glen Carrig is a 18th century sailing vessel that sinks after hitting a hidden rock. The survivors escape in the ship's life boats and after surviving many hardships arrive at an unknown island where they confront attacks by Sea Weed Men and other monsters. Eventually they join forces with the survivors of another ship which has been stranded for 7 years and together the two crews escape back to London.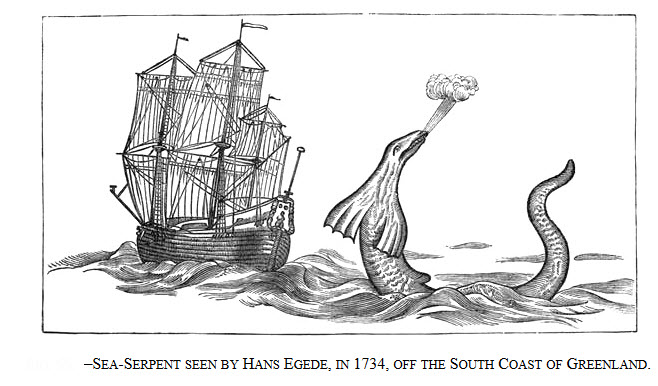 Critics have commented that the novel is difficult to read because of Hodgson's attempt to use archaic language in an effort to recreate how the narrator supposedly would have written the account in his time period. However the result are extremely long and difficult to read sentences. There is no actual dialogue and the characters are generally not well delineated. However the author's description of maritime life and sailing techniques are very vivid because of his own real life experiences in the merchant navy.
Here is an online text of the novel:
Prev | Next | Contents
---
THE BOATS OF THE 'GLEN CARRIG'
Being an account of their Adventures in the Strange places of the Earth, after the foundering of the good ship Glen Carrig through striking upon a hidden rock in the unknown seas to the Southward. As told by John Winterstraw, Gent., to his son James Winterstraw, in the year 1757, and by him committed very properly and legibly to manuscript.
By William Hope Hodgson
1907





Madre Mia
People may say thou art no longer young
And yet, to me, thy youth was yesterday, A yesterday that seems
Still mingled with my dreams.
Ah! how the years have o'er thee flung
Their soft mantilla, grey.
And e'en to them thou art not over old;
How could'st thou be! Thy hair
Hast scarcely lost its deep old glorious dark: Thy face is scarcely lined. No mark
Destroys its calm serenity. Like gold
Of evening light, when winds scarce stir, The soul-light of thy face is pure as prayer.





Table of Contents
THE BOATS OF THE 'GLEN CARRIG'
I
II
III
IV
V
VI
VII
VIII
IX
X
XI
XII
XIII
XIV
XV
XVI
XVII

---
---
Prev | Next | Contents